How to Fix a Bad RV Paint Job
We bought our 2014 PrimeTime Crusader brand new in 2013. So new, in fact, that we special ordered it and had it built custom-made. One of the things we paid extra for, almost $2,000 extra, was the "champagne" paint job instead of the standard white. Nowadays, many RVs have shifted to the brown shades of paint, but in 2013, we had to order it and pay extra for it.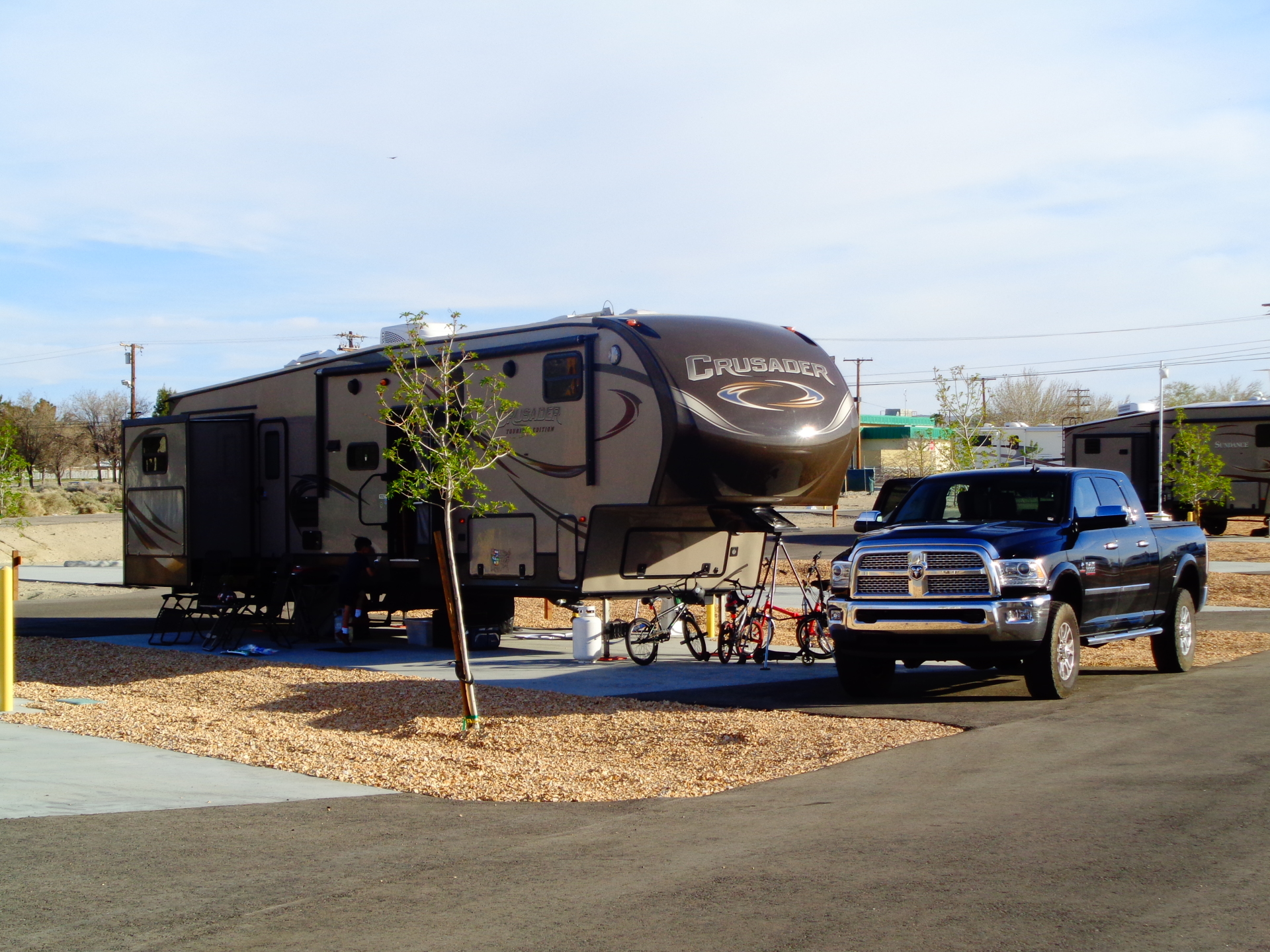 Fast forward to a year and a half later, just after the standard 1-year factory warranty had expired, and we started having issues with the paint on the bulkhead, endcap, whatever it's called. I'll call it a bulkhead for the purposes of this article. You can start to see fading at this point.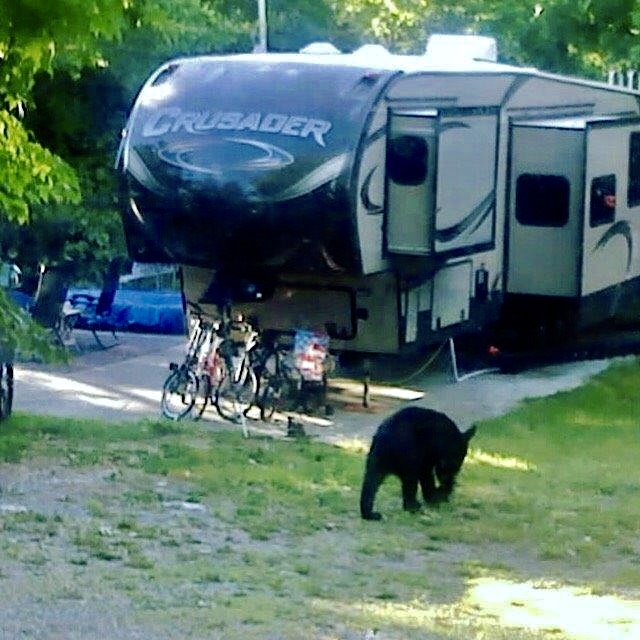 We were told by the RV mechanic that conducted our initial orientation that we should wax it twice a year, which is what we did. I'm all about preventative maintenance to avoid further problems down the road. So, we thought we were doing what we were supposed to. Why would the paint start going bad so soon? We started noticing other Crusaders with the exact same problem. This made us realize that it wasn't just ours and it had nothing to do with anything we had or had not done. It was a relief that it wasn't our fault, but frustrating that it was happening at all.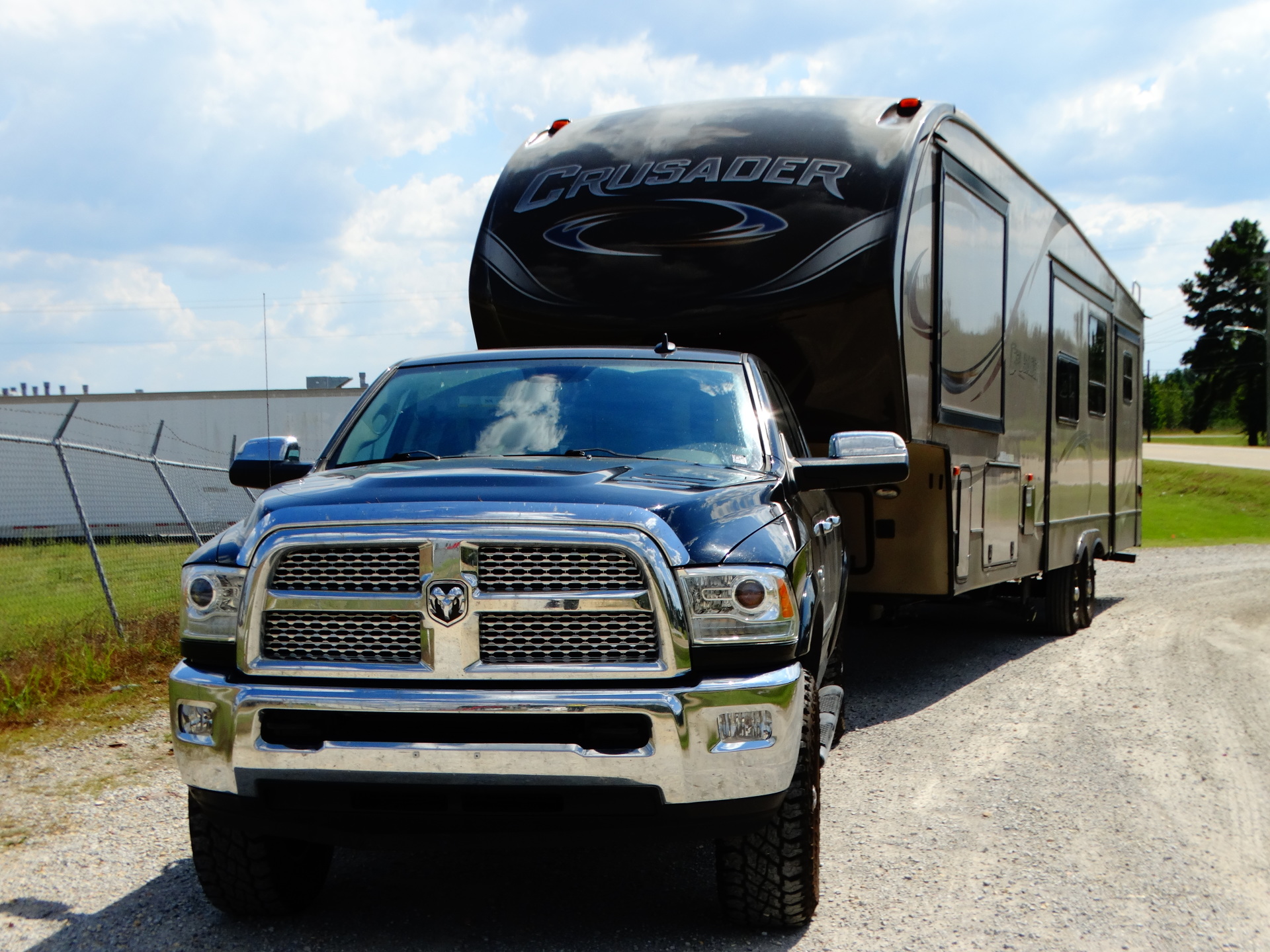 We took a tour of Tiffin Motorhomes in Red Bay, Alabama and then went a few miles down the road to their paint facility in Mississippi. We struck up a conversation with one of the painters and asked him about our Crusader. He said that he would take a look at it, so a few days later, we brought it to an off-site location and met him. He was shocked at the condition of the paint and informed us that Tiffin would never let this happen to one of their units and that we should take it up with the manufacturer. Until then, we asked him if there was anything he could do to make it look any better at all.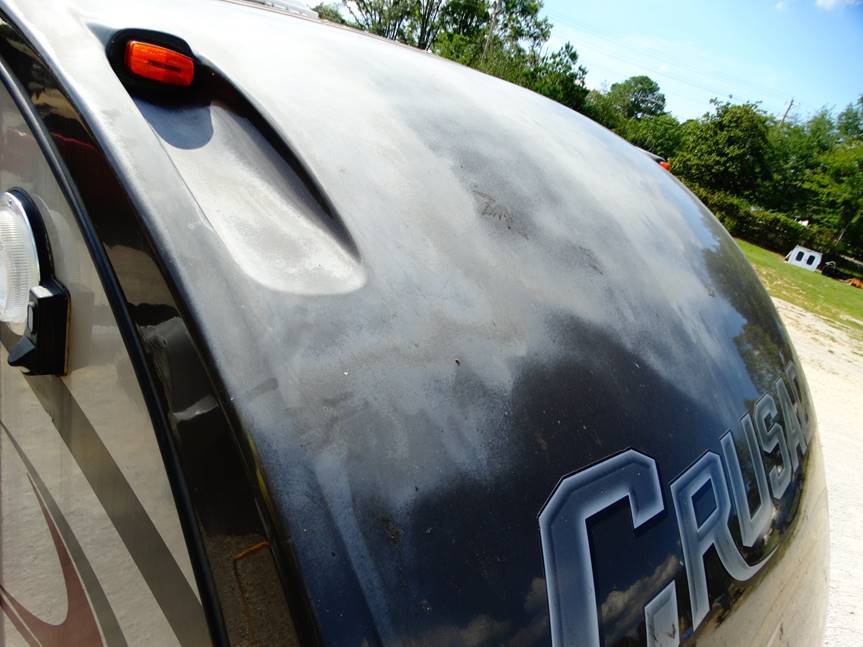 He used an
orbital polisher
and applied some deoxidizing cutting compound and then applied wax. It looked brand new. He informed us that the paint job, specifically the gel coat, was bad, it was a bad factory job, and that the results he got probably wouldn't last, that we would eventually have to get the bulkhead repainted.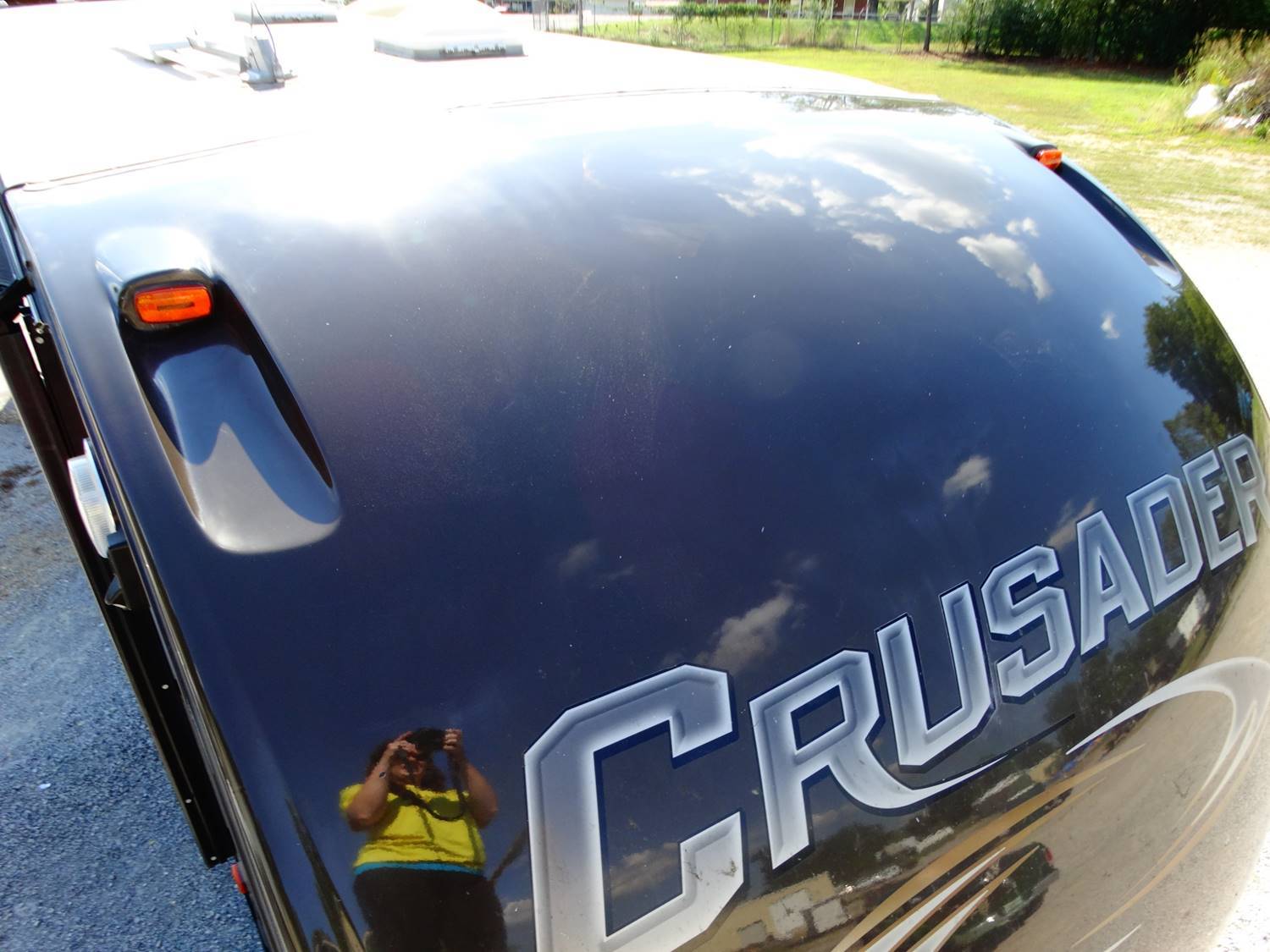 About 3 months later, we tried waxing the bulkhead again and it was starting to fade and look bad again. The wax, even though it was the exact same stuff the Tiffin painter had used, was not helping. We tried a deoxidizing cutting compound followed by wax, as he had, but nope, didn't work. Ugh! I guess it was time to start getting quotes to repaint it. Every quote we got ranged between $1,500 and $2,500. That's just not in the budget, like at all, ever. It was just going to have to look bad.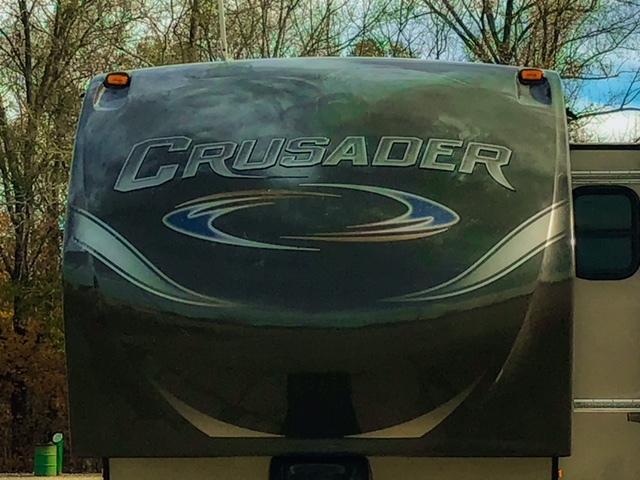 I decided to contact Forest River, who administratively handles PrimeTime products. I sent an email to them and heard back from Larry Elswick, Retail/Parts Advisor for Forest River and PrimeTime Manufacturing. He basically told me there was nothing they could do since the 1-year warranty had expired and they were not willing to stand behind their product despite the fact that we had paid extra for the paint job and it went bad after only 1.5 years. After months of back-and-forth, I filed a complaint with the Better Business Bureau, but the company responded the exact same way they had responded to my direct requests, basically telling me it was on us to fix it. Bummer.

I turned to the internet and started searching ways to fix a bad paint job. I honestly did so many searches that I can't remember which one yielded me this DIY hack, so if you're reading this and it was your hack, please
contact me
so I can give you proper credit because, YOU ROCK! Three products, under $30, several hours of work, and BAM, almost good as new! Unbelievable!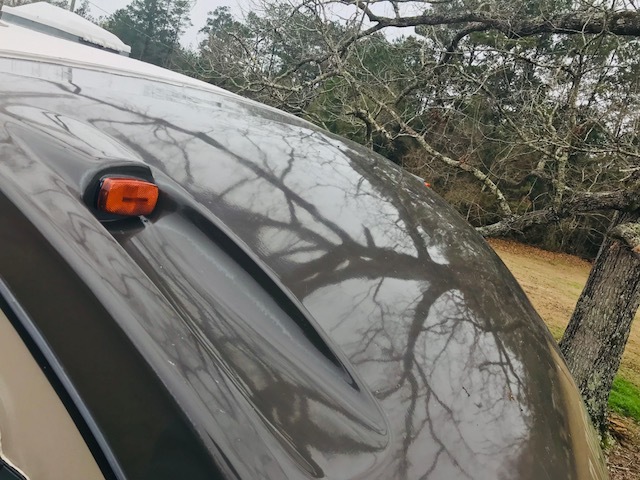 So, without further delay, here's what you need: a shaker container of
Bar Keeper's Friend (BKF)
which can be found in
Walmart
in the cleaning aisle next to the Comet cleaner for about $3, a small bag of
TriSodium Phosphate (TSP)
powder which can be found in
Walmart
in the area near the paint thinners for about $5, and a 1-gallon jug of Zep Professional Wet Look Floor Finish which can be purchased at Home Depot or Lowes for under $25. While in
Walmart
or Dollar Tree, grab a pack of two microfiber cloths for $1 and a pack of two dish sponges for $1. The plastic handled mixing bowls sold at Dollar Tree are awesome.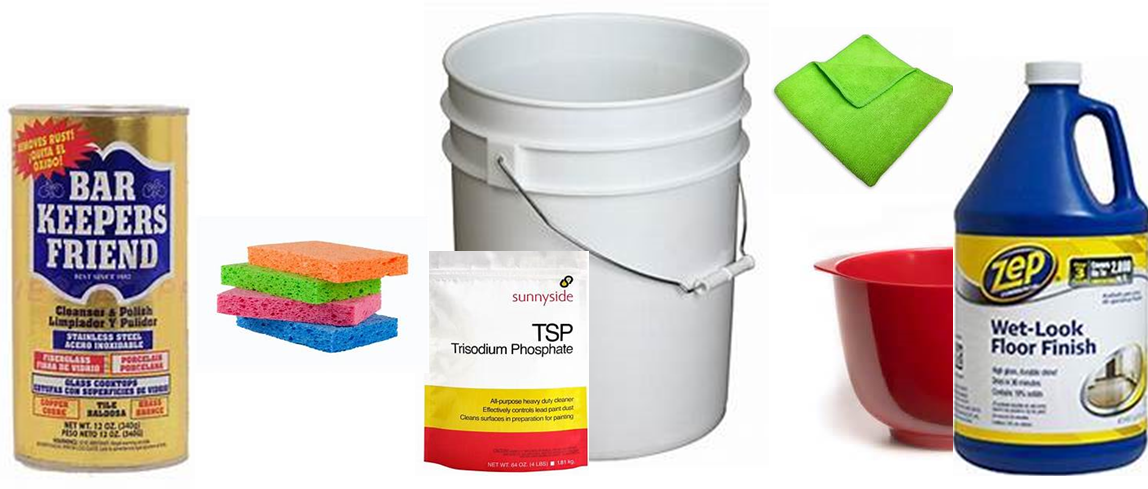 Put some water in a large mixing bowl or similar. Dip a sponge to get it wet, squeeze out excess water, and pour some BKF on the sponge. Apply to affected area and scrub (not too hard, just normal pressure) in a circular motion. Do this over the entire affected area. Rinse. Pour ½ cup TSP into a bucket and add 2 gallons of water. Using a
washing brush
, mop, or
sponge mop
, dip into TSP mixture and wash affected area. Rinse and let dry thoroughly. In the mixing bowl or in an aluminum pan or similar, pour about 4 cups of Zep. Dip a microfiber cloth into the Zep and squeeze out really good. You don't want the cloth to be dripping wet because the polish will run and dry unevenly. The secret is to apply very thin layers and build upon them. Apply a thin layer of Zep onto the affected area, making sure you don't miss any spots. Allow time to dry. Apply another thin layer. Allow time to dry. Keep applying thin layers until you've built up to 4-5 layers. I did 5 layers and am absolutely thrilled with the result!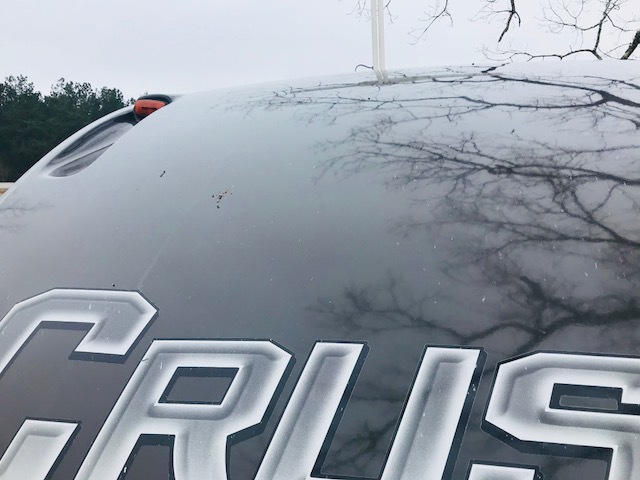 There were some spots that were too far gone to completely bring back, but overall, our bulkhead looks great! Up close on a ladder or standing on top of the RV, you can see some of the small spots that were beyond repair, but from the ground, the bulkhead looks almost brand new!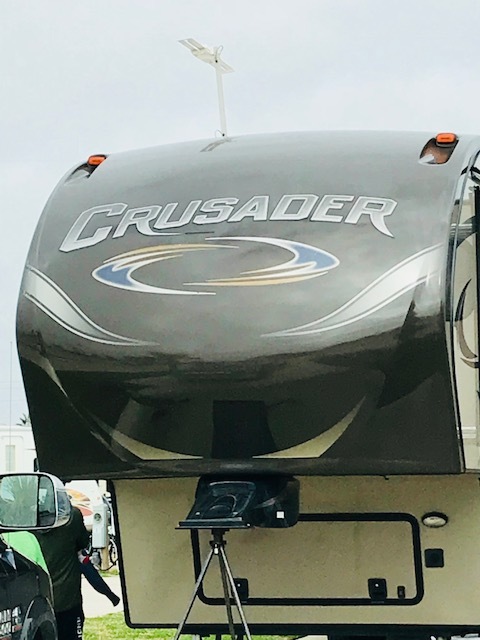 Seriously, I can't believe the difference, neither can my husband, neither can my dad! We didn't know if this would work but figured we had exhausted all other options and had nothing to lose, so we gave it a shot and I'm so glad. I don't know how long this will last, so I'll update this post if something changes. But for now, I'm just pleased I don't have to figure out where to get $2,000 to repaint the bulkhead. I hope this works for you, too!
Disclosure:
This website contains affiliate links, which means I receive a small commission, at no extra cost to you, if you make a purchase using these links. The small commission I receive is used to keep this website active and updated for you. Thank you for your support!